Welcome to Wilmette Foot and Ankle Clinic
Podiatrist serving the North Shore and Chicago
At the Wilmette Foot and Ankle Clinic, Dr. Rogers priority is to deliver quality care to informed patients in a comfortable and convenient setting. We're your local foot and ankle specialist!
1919 Lake Avenue, Suite A
Wilmette , IL 60091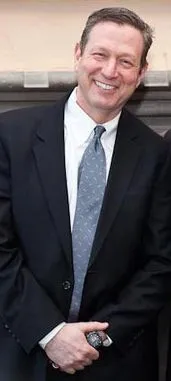 Quality Podiatric Care
When you have problems with your feet, you want a podiatrist - who listens and responds, an experienced foot doctor who knows the field and can effectively diagnose and treat your needs and a friendly foot and ankle specialist who counsels you on the best ways to maintain and improve your health.
Dr. Rogers and the rest of his podiatry staff meet these criteria and stay abreast of the latest advances in podiatry. Your feet will be in good hands in our North Shore office.
Informed Patients
Here at The Wilmette Foot and Ankle Clinic, we believe that informed patients are better prepared to make decisions regarding their health and well-being. On this website, you will find extensive information covering a full array of topics associated with podiatry such as bunions , fungal toenail removal , custom orthotics and heel pain treatment .
Comfortable, Convenient Setting
The best care in the world does not mean a thing if you can not access it. At the Wilmette Foot and Ankle Clinic, we strive to make our Wilmette office as efficient and convenient as possible, from a covered private parking lot to the careful and prompt delivery of service. Included in these web pages is information about the Wilmette Foot and Ankle Clinic, Dr. Gary Rogers as well as -The Wilmette office location, maps, directions, hours, insurance coverage and appointment scheduling. You can even email a request for an appointment right here!

We hope you find this website useful and invite you to contact us with your questions at any time. When you need a Wilmette and Evanston area podiatrist, call the Wilmette Foot and Ankle Clinic!
Quality Care for Your Feet and Ankles with Dr. Gary Rogers, Podiatrist in Wilmette and Evanston, IL and Chicago's Northshore
Taking care of your feet and ankles is important in order to ensure that you are comfortable throughout each day. At Wilmette Foot and Ankle Clinic, we specialize in foot health in Wilmette and Evanston, IL, and can provide the care you need to get you back on your feet. Our team of experienced podiatrists will assess your condition and develop a personalized treatment plan to address the underlying causes of your foot pain.
When Should You See a Foot Doctor?
It is important to see a foot doctor if you are experiencing persistent foot or ankle pain or discomfort as this may be a sign of a more serious issue. This type of pain can be caused by many factors, such as an injury, wearing improper footwear, or an underlying medical issue. If your feet are feeling weak, numb, or painful in Wilmette and Evanston, IL, seeing a podiatrist at Wilmette Foot and Ankle Clinic can help you restore function while reducing pain, ensuring that you no longer suffer discomfort. We provide you with the treatment and tools to take care of your feet and ankles for life.
Our Podiatrist Services
Whether you have heel pain, are suffering from ingrown toenails, or are looking for a comfortable set of orthotics that can improve your overall wellbeing in Wilmette or Evanston, IL, the team at Wilmette Foot and Ankle Clinic can help. We can also assist you with laser fungal removal, helping you overcome even the most challenging infections to restore healthier nails. If you suffer from bunions, our team provides high-quality bunion surgery designed to ensure that your feet are always comfortable.
Schedule an Appointment with Our Team in Evanston and Wilmette, IL Today
If you are looking for quality foot and ankle care, Dr. Gary Rogers, podiatrist at Wilmette Foot and Ankle Clinic offers everything you are looking for and more. Let us create a customized treatment plan that focuses on your goals. To find out more about our services, or for an appointment, call our team today at (847) 256-4434.