All our professionals at Wilmette Foot and Ankle Clinic maintain the highest levels of accreditation and pursue ongoing education to stay abreast of the latest trends in podiatry.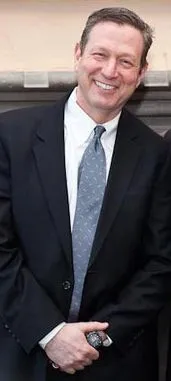 Gary Rogers, D.P.M
Podiatrist serving Wilmette and Evanston
Wilmette Foot and Ankle Clinic
"What brings me the greatest satisfaction in my work is the partnership developed with my patients, working together to achieve their goals. I strive to look for the most effective and least invasive method of care."
Dr Rogers is a Board Certified Podiatrist, on staff at The Northshore University HealthSystem since 1999, where he performs ambulatory surgery at Evanston and Glenbrook Hospitals, graduated from the Temple School of Podiatric Medicine in Philadelphia, Pennsylvania in 1993, and went on to completed a two-year residency in both Orthopedics and Surgery, in New York City.
Professional Memberships and Associations include The American Podiatric Medical Association , The Illinois Podiatric Medical Association , The American Board of Podiatric Orthopedics and Primary Podiatric Medicine.
More about Dr. Rogers, DPM
I live with my wife and our four children in Evanston. Most mornings at 5:00 AM I can be found either on the running trail by the lake in Evanston or in the pool at the YMCA.